Friday, December 31, 2004
Goodbye 2004
Hey to the many new friends I met this year, if anything is special this year, it's you guys! Man, you kids are the greatest! As the new year await us, brave it cool. Shall just say this thank you before I leave for partying.
Anyway, while partying, please remember that many lives are lost and affected during the quake. Please please please try to help in every ways you can. Pack your clothes, blankets and medication to the Red Cross. Write a cheque today. They need your help.
Finally, hope you all have achieved the year's resolutions and come up with the newer ones. Andandand may all wishes come true. Happiest thoughts. Love ya!
Min
at
4:01 PM
0 comments

---
happie new year 2005
3 minutes of silence pls... ... ... ... ... ...

erm... new year's eve. my cousin and his wife are stuck in thailand. phuket. but they flew down to bangkok and they were all over news in hk. these made him damn famous now.

regarding enru's entry, i just wana tell her, stop lying to urself. lolx.

deon, i love u.

kokie i miss u.

addi, i love u.

ah min i miss u.

aloo, i love u.

enru, i miss u.

kumar, i love u.

joey, i miss u.

aiya... so many pple. i love all of u. and i miss all of u.

i am very cold. as u guys know, i live at hk gold coast there. meaning tuen mun. wah... so damn cold. temperature this morning 8 degrees only. tmr worse... 7 degrees. VERY COLD!!!!

nothing much to blog here.

go read my blog la. lolx.

byebye!!!! muack!!!
- freezing yingwen -
at
2:07 PM
0 comments

---
2004
Sup homies!
Deon here.. Just wanna say something before we enter the new year.
Guess this year was not just any year after all. I'm sure we have all grown.
Anyway just wanna say, theres this sad feeling everytime we enter a new year.
We are parting with 365 days which were there to guide us along.
So... just remember
all the pleasant memories
experiences
fun moments and times
friends and lovers
gratitude
and also..
take everything bad that has happened as reality of life itself,
learn from it,
be grateful and appreciative.
Lets stay strong together.
Enjoy your last year together as a batch.
365 Deon.
at
12:24 PM
0 comments

---
New Year's Eve
hmm... its already new year's eve!! time to set some new year resolutions
1. i'll be more hardworking
2. i'll pay attention in classes
3. i'll do my tutorials
4. i'll not skip lessons
5. i'll not eat so much
6. i'll not bitch so much
7. i'll not go out so much
i think tt's enough for now. time to go do work. Happy new year!
Enru
at
11:02 AM
0 comments

---
Masquerade..
Hi people,
Its been an awefully long time since I blogged..This posting is actually regarding the naming of the concert..I read from the Doodleboard that the word masquerade has entered the picture..I think the word is quite lengthy and sounds cool.Well,I thought that the word would have even more punch if we were to translate it to a foreign language..I did some work,which was to just browse through my brother's English-German dictionary.The following is the German translation for Masquerade.
"
MASKERADE"
I hope,
that my "finding" would be of some help.
Anyways,school's going to start really soon(and i mean really,in like about 71hrs or so.)So buckle up kids.Get your assignments done,bags packed and Uniforms ironed.
If you think i've been acting strange lately..actually,i'm not lar..Its just another side of me,which i feel is approriate of me to reveal.
So,not to worry..
love,
kumz
at
1:51 AM
0 comments

---
Thursday, December 30, 2004
MaSqueRade!
Hi guys, watched phantom just now and went for tuition after that. Lucky me, my maths tutor who is some damn ( maths, scince ) person is Now officially a Phantom Music lover. he just got the soundtrack for phantom and burned it for me, ( which shows how good the music is ).I'll be bringing it down to e band room and we can all enjoy.
Anyways, during Phantom there was this Masquerade scene ( People dressed in colourful, vogue costumes with fashionable face masks and stuff like that ) and flute section came up with the idea of calling our concert "Saints E MasQuerada!". basically Stuart suggested that for the drama he wants to do a masquerade thingy and would need some waltz music and stuff. Pretty cool and chic eh?
Btw, the Masquerada kind of reflects our batch and music..colourful, vibrant, tenacious.
btw yao feng, if u read this, pls bring your phantom dvd down to e band room. So that we can show the band the masquerade scene and get their opinions.
we all go Salalala salalaaa~ iiin the moooooorning
at
1:41 AM
0 comments

---
Wednesday, December 29, 2004
Music
Sup peeps,
Deon here. Anyway, went to watch the phantom today. Haha, perhaps I was too sleepy to be bothered by the family behind making noise. Anyway phantom has really powerful, moving and touching tracks. It would be a good idea to get the OST and stuff. When I was tired during the movie, all I did was close my eyes and the music really became real. It was very beautiful and hair raising at many parts. Although the aircon was really cold and might have caused the hair raising parts instead. So those who havent caught the movie should go catch it! Its really for music lovers.
The band played well during band practice. Btw go get your stuff done! All the holiday homework and stuff. And go do indiviuals its the most basic yet important part of band itself. Other than that, just aim high for our future challenges.
Toh Toh
at
11:51 PM
0 comments

---
haiz. no phantom for me.
see la. who ask ALLL of you don't want to watch yesterday? now must watch pirated phantom DVD on new year la. =S
anyway. went to british council to sit for the admission test. and it was so simple la. like primary school standard sia. and they gave me 40 minutes to complete it, which i did in 10. and one of the teachers marked it on the spot and said i got full marks. so i was kind of wandering what i was doing there also la. i don't even feel like going.
deon kok and addi came over just now to watch singapore vs farmers... i mean. myanmar. employers vs employees. oh well. singapore managed to win 4-3. and we have 4 away goals. so we'll probably be seeing singapore in the finals soon. provided they don't screw up in the second leg. all the goals all so fluke la. now i know why the press keep complaining about the national team. haha
zzz. got band prac tomorrow. bleah. i hope i get my answer soon. and i need to do my homework.
Liang Shi
at
11:00 PM
0 comments

---
Phantom review
Watched phantom juz now. i got the gist of it but still dun really noe the details la, think muz watch again or read the book. but still think moulin rouge is nicer. well, for those of u who haven't watch the movie yet, i shall not spoil it for u by discussing the scenes and everything. all in all, its quite nice, juz tt its a bit confusing. anyway, part of the reason y i couldn't get it was because there was a live commentary behind me throughout the whole movie! this mum was trying to explain wat's going on to her children and she was talking SO loudly!! and, as expected, the children, being naturally inquisitive, kept asking things like, the phantom going to die rite? in the end the guy got killed rite? christine died rite? despite us (aloo and me) turning around and shooting them dirty looks, the mum remained oblivious to the distraction she's causing us. i even turned around and shushed her, but to no avail, so we had the bear with it throughout the whole movie!! lucky yao feng got the dvd. i really need to watch it again. hope those who haven't watch yet will have a better phantom experience than me.
Enru
at
8:02 PM
0 comments

---
Monday, December 27, 2004
Boxing Day. Haha
Who came up with boxing day anyway?
Anyway, my house will be open for all new-year countdown people... so remember your sleeping bags and whatever stuff you plan on doing on new year... =P If you're coming tell me k?
Anyone watched Andrew Lloyd Webber's 50th Bday Bash? haha... Sarah Brightman is SO freaky. all the singers are oldies man. but the music was great. =P
one week more! better do my homework. Bye peeps!
Liang Shi
at
1:17 AM
0 comments

---
Sunday, December 26, 2004
2004?
Sup peeps its de Toh.
Anyway... Latest match report... lost. Gillman F.C 1 - 8 SAJC School Team. Local Derby Match.
Score line kinda expected. Anyway, next time we must get everyone down to play k.
People go do your homework. Cant believe no one responded when I asked if anyone wants to do homework.
Hah, dont slack too much la. Btw, its a new year so lets start on a new page and stuff.
Kinda lazy to blog already but I do hope you all enjoyed your Christmas eve, Christmas, Boxing Day and stuff. Hols ending.
Dang there goes freedom and here comes the As.
Toh Keng Yong.
at
10:35 PM
0 comments

---
Saturday, December 25, 2004
Merry Merry Christmas everyone!
Hope you all
won't
get to see this today
because you know why?
that means you guys are not rotting at home
and are spending quality time outside celebrating!
hahaha.
May this be a joyous day for all of you.
God Bless.
aloo
at
6:02 PM
0 comments

---
It's Christmas Morn!!
before anything else...
MERRY CHRISTMAS EVERYONE!!!!
yea... christmas eve wasn't bad too... even though we DID get spanked 8-1 by the soccer team... i personally spent almost the whole day at home... until evening where my parents dragged me out of the house to go buy pizza stuff... coz there's still a pile of ingredients and toppings in my fridge and my mum wants me to make pizza today... =P
only got one more week left of holidays... but don't forget your holiday homework k!! that applies to me as well... next weekend is new year liao... anyone wanna countdown together?? go camp at someone's house k? this year has passed so fast... even the 9 months spent in SRJC seem to have flown by now... before we know it it'll be A levels and NS... play hard but must work hard too... these holidays spent with this band and you guys have been great.. even though my back now sports 2 different shades of skin colour and i have a purple left toenail that is threatening to drop off...
It's been GREAT.
thank you all for giving me a great holiday. haha
Liang Shi
at
11:00 AM
0 comments

---
Merry Christmas!!
Merry Christmas, everybody!! May all your wishes come true!!
Enru
at
1:35 AM
0 comments

---
Friday, December 24, 2004
SAJCBAND VS SAJCSOCCER
hey guys, suprised i'm here? well well, here goes my very very first blog...
Firstly, I wanna apologise for the lack of motivation, lack of drive and concentration and a serious lack of fitness for the match. I really did COST you guys the match. Sorry sorry sorry sorry. Its really becoz i really didn't have the heart to play against my team, after all that we've been thru. I really didn't want to commit any tackles or aniting, really sorry. (i played onli coz some players weren't ready or 100% and i needed a run). I simply can't put my foot down.
Next after the apologies , i would like to say that you guys were suprisingly impressive. You guys are really a great team. we didn't lose becoz we weren't good enough a team but becoz the opponents were TOO strong. (just for your info, in the second quarter when the scored 4, you were playing against the FULL force of the SAJC team which beat the malaysian academy team 5-2 and RJC 5-1..that was their instructions). We could actually hold them for the rest of the 3 quarters. That was definitely impressive. We just need to sort out a few things like clearance (just a few ppl) and throw-in and the rest.Well, just bring the team spirit you had on the pitch to the band room and all will be perfect. (BTW. we should play much stronger opponents than the ones we have beaten, we have gone much far above than that standard.)
They say its TEAM SPIRIT. We say its SAINTS SPIRIT.
Marc
at
4:16 PM
0 comments

---
Thursday, December 23, 2004
party with sparkles and glitters
Yay! Christmas is round the corner. Anyway, had fun with everyone yesterday though huimin was a lil dead. Temperature's back to normal. Yay! This band is the bestest ever. Haha, never met such fun-loving kids all together in one CCA before. On my christmas wishlist, I wish for everyone to hold on to their happy thoughts and be happy and wish that the band will be the bestest in our own aspects. Though we haven't chosen our syf piece, no matter what piece is that, guess we'll be able to handle it right? Nothing's been too tough for us so far, guess nothing should be an exception. Enjoy the last bit of holidays my friends. Hopefully huimin has been good enough this year to have santa coming my way! I love ya all!
Min
at
3:16 PM
0 comments

---
Stop scaring the weak-hearted...
By Min
at
3:13 PM
0 comments

---
Okay the only pictures I took of yesterday is with Stucia. How stu can she look!? Haha
By Min
at
3:12 PM
0 comments

---
my sand turtle from aloo
By Min
at
3:11 PM
0 comments

---
What we do to verylatecomers
By Min
at
3:11 PM
0 comments

---
the girls
By Min
at
3:10 PM
0 comments

---
A day at sentosa. The boys...without kums+liang
By Min
at
3:10 PM
0 comments

---
Mobbed at the end of the day
By Min
at
3:09 PM
0 comments

---
Okay.
By Min
at
3:08 PM
0 comments

---
Picture courtesy of uncle. Woo!
By Min
at
3:07 PM
0 comments

---
I can't tell who this is. Blue socks, yaofeng?
By Min
at
3:06 PM
0 comments

---
sorry these pictures came a lil late! gillman fc vs liangshi's friends. MUMMY doing nothing...
By Min
at
3:06 PM
0 comments

---
Tuesday, December 21, 2004
2004
Once again, andre is back to invade this blog after a considerable time of absence.
since everyone is giving small testimonials about their lives this year, i shall follow suit.
2004 was a rather eventful year for me, and i guess for many of you guys too. For one, it was a year of many tough decisions, school, subject-combi, cca(it was for me, initially) etc etc..
A year of many changes too, with a new approach to learning(mass lectures) and studying which stressed on discipline. Nonetheless, despite the alterations and choices we or I went through, 2004 was also a year not to be forgotten.
Band. Admit it people, 2004 without band would simply be WRONG. I can truthfully say, band practices were usually very long and very frequent, BUT i guess it was due to these practices that band really impacted many of us this year. Anyway, to me band really made life very eventful. I must admit there were times when i really felt like quiting (not just the cca but just to put down everything and just stop). a year filled with changes. changing from 3 instruments in the course of 1 year isn't a simple task, ask me. from alto to bari and the the barriest - tuba.
kinda ironically, the change in instrument was something that made me grow closer to this band i guess. not to say that the whole process was fun and such, i still love playing the saxophone and i will still continue playing if not i would have wasted 1k on this metal piece lying in my room. Anyway, more ironically was that the change in instruments was something i had wished for a year ago. ( i got this feeling this is going to be a very long entry)
one of my wishes at the end of 2003 was to 1)improve on my saxophone playing and also 2) learn how to play a brass instrument. God works in wonderful ways and though he didn't teach me wish (1) or (2), i guess circumstances made it possible. By learning how to play bari, my low notes on the alto sax improved, not forgetting breath support. And learning the tuba is a start to learning brass instruments.
Tuba- this instrument did bring about its woes yet it also made me a better musician. to start, i guess when stuart conveyed mr glosz message on how one of the reasons he stayed for our batch was for our persistance and what Addi and I did is kinda wrong. No doubt, Addi and I did make sacrifices, but i guess everyone in the band must be praised for this too.
haha, its as though you go up to receive a prize and you wanna say some words of gratitude.
"i would like to thank my parents... friends... more importantly all the people who constantly pushed me and supported me as i struggled to pick up the BIG instrument."
2 people i would most certainly like to thank is Addi and Kok, awww. Addi for his patience and guidance and stuff. Kok for his endless support in more ways than one. haha.
to everyone in our batch, you all sure made my life in band very meaningful, through our performances and stuff we did together as a batch. i think what went well for our batch was that despite the various obstacles we still managed to overcome them all. Let all the sweet memories of batch games, wonderful performances and practices remain and those 'not-so-nice' memories of scoldings, quarrels and unproductive practices be forgotten as we approach a new year!!!
*message to the guys in the band: our soccer team has made this year special too, not just coz of our wins against other teams but the times we spent on and off the field. Btw, this mon have another match?? hmm.. come on.. lets look for our next win, maybe this time we less help from our imports. haha. once again. HAPPY BIRTHDAY SALA, i guess u need to tahan for a week more, as julius seems to be the next candidate for our daily dose of birthday laughter.
to the laydeees: each of you are damn special in some way or another (actually this goes to the guys too) and many of you do bring about laughter and joy to the band!!! so thanks for all the fun moments and memories.
anyway, was intending to write about school too, but realised that my brain is kinda drain and there are still tonnes of stuff to write about band and all the individual members as everyone has impacted my life to some extent. To everyone, lets not forget what we set out to do since this year and achieve what we aimed to come next year. also, not forgetting our school work as i believe musicians are a breed different from the rest as we can excel in both our musical talents and accademic achievements.
let tomorrow be a day filled with fun and laughter as we celebrate our christmas party! try the puddings i'm bringing. its DEE-LEE-CIOUS alright! And wishing everybody an early MERRY CHRISTMAS.
P.S remember attire! band tee (your ever-friendly UO)
at
9:29 PM
0 comments

---
Time For Celebrations?
Sup peeps,
Blogging as Deonnny this time. Christmas is around the corner and so is the new year. Its nice to see so many people blogging now adays. Tomorrow's Xmas Party would be a last formal/informal gathering for the whole batch I guess. Its bittersweet cause the year is ending. Anyway lets enjoy ourselves tomorrow ya. Im really looking forward to it. Kinda sad cause one year just zoomed pass like that. At the start of the year I didnt even know more than a handful of you. Or actually none of you. Times change huh? This year seemed like just any other year but actually after much reflection, I have learned much, JC life is really different.
The band really helped me grow as an indiviual [yes go ahead and laugh at my height. I only stop growing at 21 btw haha]. Many people died, left, almost died this year and reality really kicked in I guess. But many of my highlights this year really came from school, and I'm proud to say most of them came from band. Teenage life is really different once you are in band. Everything just changes. How have your lives changed?
I cant really pen down what I feel about the band and about the past 350+ days but it sure has been helluva rollercoaster ride. Perhaps the reason why musicians cant really improve sometimes is because they have to go through more years to understand the human emotion. Glosz did mention this during American Elegy and I couldnt help agreeing with him. As the new year comes, lets cherish whatever time we have left and put the past in our stride. Can you imagine after next year, many of us would lead different lives and after 3-4 years we will be trying to make it out there.
Anyway, its been fun enjoying life with you bunch of twits for the past few months. WingMan! Come back soon. For Monday's match against SASband, can everyone come down, can we make it a band occasion? It sure was different when we had the whole band there during our 1st match.
Merry Xmas & A Happy New Year
May All Your Wishes Come True!
Deonnny. Band Member.
at
8:01 PM
0 comments

---
Monday, December 20, 2004
Phantom of the Opera
EVERYONE HAS TO WATCH PHANTOM! Woo! Hahaha, caught it 2 days back during the wee hours. Explains why huimin couldn't wake up in time to catch the soccer match at wherever it was held. Anyway right, the show is beautiful. Comparable to moulin rouge!!! But moulin rouge still won lah, but still beautiful! Kinda prefer the original phantom's voice though but christine's voice is better in the show! After all her voice is supposed to be amateur right? Sarah Brightman is just too hmm, just don't sound very young lah. One lil complaint about the show though, it's not a spoiler, hahaha, there's this confrontation scene ya? Like when people fight maybe shoutings are just more appropriate as compared to singing those stuff out. Just kinda funny-ridiculous. The songs are cool. Oh-so-cool. Lalala, go catch it my friends. Man, shouldn't have caught it so soon, my life feels empty. Hahaha. See my saxtion tmr. See ya all the rest on wednesday!
Min
at
7:15 PM
0 comments

---
ugly but delicious!
juz logged in to say tt i spent the whole afternoon making cookies for the x'mas dinner! unfortunately, i didn't know tt the cookies will expand so much so in the end all the cookies in the pan merged into a huge cookie sheet! haha so i had to cut them while they're still hot and soft so they turned out kinda misshapened. if u're lucky, u'll get a square-shaped cookie and if u're really really lucky, u get a round one. haha however, as the title of the blog suggests, they're ugly but delicious, even if i do say so myself, and, trust me, i tasted them. so u all can eat them without worries in wed!
Enru
at
7:02 PM
0 comments

---
ATTENTION!!
no la. it's nothing important. i got nothing to say. a few actually.
thanks to... iamenru for letting 5 smelly guys use her house to clean up
national treasure was nice. phantom of the opera is up next.
sala we can play hanover for heavy music. =) or hobbits. or some olympic stuff. or something that has lots of horn melody. heheheh
why aren't we playing merry widow?
all the skin on my back is peeling off now. my back now has dual coloured skin.
MOST IMPORTANTLY, I'm BROKE. SERIOUSLY.
i talk like i'm already an SAJCian. sheesh.
This is TLS by the way.. =)
at
2:27 AM
0 comments

---
Gilman FC 5 - 1 Tpjc Alumni
Alex and deepan will prove to be Gilman FC's smartest decision to date to loan them as both scored on their debuts with 2 goals each and jianzong a single goal.
Before the match team manager kumz said to the team that this would be a hard match as these people are from NS. Midfield playmaker jianzong did little to allay the team's fears when he said in awe "Wah, playing NS people ah? Their teamwork is already up there already leh." Anyway headed to the field and redhuwan went to the wrong place and ended up in tpjc instead of temasek poly. Anyway. After some warm ups, the match started.
Tpjc alumni proved to be a fluke as they played their supposedly weaker players in the first half while choosing to rest their 5 malay players who are the stars of their team. Play started well with both deon and deepan running down the flanks providing crosses for Kok Hoe but with no luck and pressure failed to convert them. Alex however opened up scoring when he blasted the ball into the net from around 25 yards out.
However a few minutes later Tpjc alumni equalised with a blunder from temp keeper Terrance Ng. Their midfielderwhipped in a corner and it looked like a easy catch for Terrance until he misjudged it and the ball bounced off his hand and fell to the Tpjc alumni striker who nodded into the net, no sweat at all. 1-1. However Deepan, with a stroke of genius, scored and after that alex made it 3-1. Deepan then made it 4-1 before the break.
During halftime, Deon Toh warned the team against complacency by warning them against the 5 malay stars who were smoking all the while during the first half. "Dun see them smoke like that okay, one of them can outrun all of us." And so with that negative thought in mind, Gilman FC went back onto the pitch and restarted the game.
The supposedly 5 malay stars apparently wasnt on their best on the pitch and were easily cut out by Gilman FC's defenders, with andre particularly doing a fantastic job impressing both managers and critics alike. Finally jianzong converted one of the crosses by blasting the ball past a defender into the top corner of the net making it 5-1.
Tpjc alumni never had a way back into the match and about 2/3s through the match Addison made the switch with Terrance with the latter now taking up position in the midfield. However nothing of much interest happened for the rest of the match other than some fat opposition player trying to step on Deon's stomach and the same player cursing Deepan.
Scoring has never looked easier when you see Jianzong play, scoring on every match he played. He revealed the secret to his success was, "dun think of scoring and you'll score naturally." Team manager kumaresh is still warning Gilman not to get too cocky and overconfident, as all the teams they have played are easy teams. Gilman now faces 5 wins out of 6 matches, with very good form and resonably high morale.
Special thanks to supporters brynne and her friend (sorry i forgot the name haha) joey (who shocked kok hoe when she turned up) enru, jason and jasmine for their support. Also appreciation goes to marcus for playing despite being ill.
Terrance Ng, honorary Gilman FC defender/defensive midfielder right/left/centre and backup goalkeeper.
at
1:11 AM
0 comments

---
CHRISTMAS/NEW YEAR SHOPPING~!!~!!
dear ppl,
its that time of the year again(its actually insignificant to me since im not christian)...but wth..why not celebrate when everyone is doing so..(you guys can celebrate deepavali if u want..nothing wrong..)..i've decided to go shopping for new soccer boots..i noe i cant play yet and all..but i think there will be a pshycological booster if i buy a new pair of boots and put it on the shelf..and i dun want to wait any longer for 2 main reasons..
1) i'm afraid the money i've saved will be spent on stupid stuff instead.
2) that new products might come into the market..putting me in a even further dilemma.
i've short listed 2 products..i would like to know wad others think abt it...
f50+........$249
total 90...$200
luv,
kumz
at
1:10 AM
0 comments

---
this has been ard for sometime and has become quite common..Nike total 90 III

at
12:19 AM
0 comments

---
this is adidas` latest creation..the F50+

at
12:18 AM
0 comments

---
Sunday, December 19, 2004
YINGWEN HERE!!!
hey peeps, how are all of u doing? miss me? i miss all of u alot alot! anyway, heard about all the matches. congrats boys. band is great huh? heard all these from my dearest kumzkumz. :)
when will concert be? make sure u guys inform me and reserve a ticket for me okie? i will fly back for that. yingwen is 99% studying in hongkong. so will not be in spore for long. :)
take care okie? i will be back for awhile soon! muack!
DEON TOH!!!!! YINGWEN MISS-ES YOU!!!!!
at
8:22 PM
0 comments

---
Hi bandies,
May and myself went over to Glosz house yesterday. We updated him about what we've been doing during the hols and told him about the Xmas thingy and the concert commitee.
Yup, he suggested A DAY AT THE MUSEUM for the drama. I've no idea how it sounds like. We might have it in the library. I'm having a headache regarding the band com piece. We both expressed our deepest hatred to wards Jubilant as a band com piece because of the slow section. Basically
he can't find the most appropriate piece just yet but he said to tell the band to go look for one and possibly use it for concert, as many heads are better than one
.
This is the current repertoire for the concert ( tentative )
Opening March
The Dambuster ( Glosz's Recommendation )
Conzensus - Jan Van der Roost ( my own suggestion )
Heavy music
Selections from the Merry Widow
A Jubilant Overture
Elisabeth
English Folk Song Suite ( Glosz recommendations, we'll try out and see if the band likes it )
Slow music ( to build tone, blend, balance )
An American elegy
Light Music
African Symphony ( Suggested by Ada )
Miller Magic ( Glosz's)
American Graphitti
Dancing Megahitz ( suggested by Kumz and Jason )
Abba Gold ( Suggested by Dorcas and Jie )
Broken Vow ( Glosz's )
Drama Music
???????????
As u can see, there is an influx of light music. However note that, whatever we play very well for concert may end up being our choice piece.
We're kind of lacking in heavy music. So i really need ya guys to source out for 1 more heavy music for our concert which can possibly be a band com piece.
( preferably one with a fantastic slow section )
Anyways, he also said to
prepare for 1st intake recruitment soon
. So, we have to crack our heads and figure out how to really appeal to e bandmembers to join.
To add to that,
we've to create a plot for the drama.
yup, looks like we've got loads of work ahead of us, this coming year. but not to fret, with many heads thinking and many hands at work. I'm sure we'll be breezing thru it and have lots of fun.
Unity is Strength
,
Sala
at
7:05 PM
0 comments

---
18th december 2004 peeps!
ello everybody...
so exciting, we're coming to the end of 2004 already...looking back at all the troubles we had...i think we've fought real hard man and travelled really far from where we started off...our music, passtime (soccer) haha bond everything la...hey aren't u guys so damn proud of yaself!? well lets just keep the spirit that way k that we'll never give up and admit defeat...
we'll i think stuart mention today that Mr Glosz is still with us today cos of the sacrifice of andre and me...I must admit also that what we did was kinda painful but all credit should not be onto just the 2 of us...i think the whole band deserves it...everyone in sajccb today has made sacrifices for our band be it big or small or wether anyone knew abt it or not...
well as we approach the end of the year...think we all are starting to realise that 'aliens' are coming to join us ya...haha new species are trying to blend in with us...so my dear bros and sis, lets treasure what ever time we have left ogether as a batch BUT also at the same time try to help these new species evolve and blend in with us k...lets leave the band in a better state than we have found it...ya? :)
Lastly wether you are a christian or not heres a verse from the bible that you might wana know and probably ask urself questions abt it... :) Trust in the Lord with all your heart and lean not on your own understanding in all ways acknowledge him, and he will make your paths straight. proverbs 3:5-6...
tgc ppl...don wana fall sick and miss christmas huh
ur MOtherly MO
at
12:48 AM
0 comments

---
Saturday, December 18, 2004
STu - PiD
Eh.. i deciede to blog for two obvious reasonS!! i'm damn bored and A loo's comics are blocking the doodle board so i cant tag!
AHhA..i was pleasantly surprised today to see so many blogs.. keeps me occupied..but eh.. ppl blog more k? its damn boring at work.
KumAr!! eh.. sorry man.. din see ur sms till it was darn late.. i think the situation of u only seeing it tml will likely continue!! ooPZ!!
And soOry to Stu-art.. but in case anyone's actually interested in knowing the origins of the word =STU= (no.. its honestly not from stuart's name, hah!), here goes..
I used to have a primary school class mate from China.. and perhaps the wonders of the English Language amazed him so much that he decided to come up with variations of various words.. and Stupid, was one of the words predominantly used by him. He probably decided that it was tad funny to go around calling ppl "STU!!", often accompanied by a ridiculously pouted expression and by the lifting of his bony arm, pointing retardedly at the chosen classmate for his insults. ANd to illustrate further.. the word "STU!", if pronounced correctly, would sound like "STEW!".
heh! yup.. and till now, the word Stu's been a private (ok.. ahah.. no longer private) joke between me and jade. And here's a list of the various nickies i came up for the band peEps..
Cia - STuniu or StuciA
Jade - stuciu
Peiyan aka yan jie - stupiu
angelinE - Stu-leoW (eh.. seriously cannot think of anything better.. any suggestions?)
tau - Stu-drew
layne - Stu-yne (pronounced as Stu-nee)
YinGwen - Stu-yu (hahah.. i dunno wad else..)
Deon - Stu-On (eh i was thinking that day that it sounds like Ju-On, but still nicer than Stu-de la)
Min - STu-min
KumAr - STumAr
Jason - Stu-Hong (dunno y oso.. but me and layne decided on this one)
Yaofeng - Stu Feng
Andre aka Audrey - Studrey
A loO n- STuloo (or u wan Stu-A, STuMAn or Stu-Da? )
MelVyn -Stumel (eh but dun sound nice)
Stuart - Stu-art
Sala - Stu-din
Benji - Stu-ben (ben pronounced as ruben's ben)
I couldnt think of anything nice for some other peEpx like weilin and peG..but eh.. add on to the list if u all want..
K.. i think my pOst is long enuff to puSh down aloo's comics..ALrighty! working sucks..
CIA Niu (.. )
at
5:20 PM
0 comments

---
thanks for volunteering my house, sunburnt boy aka liang shi
well, since u all asked me SO nicely, i think u all should be able to come bathe or something la. but actually its up to my mum. and i seriously hope there won't be any last minute changes to the venue again. shall be praying tonight. but tml MUZ watch movie ok??? pls??? and since tampines mall is, like, so damn near bedok, might as well go there watch rite? haha i wanna watch national treasure!!! oh, and if anybody has "elisabeth", can send to me pls?? thanks
Enru
at
4:32 PM
0 comments

---
I found this on the web
and thought they were quite entertaining.
lol.
click on the comics to enlarge!
cheers
aloo.
.
at
4:27 PM
0 comments

---
.
at
4:26 PM
0 comments

---
.
at
4:26 PM
0 comments

---
.
at
4:25 PM
0 comments

---
.
at
4:25 PM
0 comments

---
.
at
4:24 PM
0 comments

---
.
at
4:24 PM
0 comments

---
GUEST APPEARANCE!!!
heheh.... i finally got my hands on the band blog username and password... and since tohtoh wants us to blog sososososo much... i shall gladly oblige... haha
lol. this is just to make ppl notice
enru wants to go watch movie on sunday. after our match. when we're hot, tired, hungry, muddy(probably) and smelly. hahah... yah. unless we go borrow people's(
ENRU'S
) house to bathe again. please prepare ample soap beforehand...
oh yar... hope that tomorrow will be the last day with a screwed AC... haha.. i won't be coming for band prac tomorrow peeps. i'll be shifting furniture for my daddy somewhere. then i'll be going off to some hotel in changi for a 1 night stay. with buffet breakfast.
exclusive for star defenders only. haha.
but even so, will have to lug my kit all around... and would probably have to stone around eastside for a few hours. tampines mall anyone? if you see a tall guy polishing soccer boots with neutral kiwi (if i can find it in my shoe cupboard), it'll probably be me.
UNCLE remember your pom poms on sunday!
found a new and interesting anime today. it's called
bleach.
and it's about supernatural stuffs and soul reapers and that sort of thing. watched a few episodes at kaichuan's house today and was instantly hooked. spent the rest of the afternoon trying to work his PS2.
since i'm here, might as well tell you about life as an
SRJC band member......
lol. just found out that aloo calls the concert the
Brown Alliance
. it's SUPPOSED to be

combined winds

but who cares anyway. yea. tim reynish( the guy who conducted 2nd suite for the QYO) gave piece previews. the first i've ever seen in my life. hahaa. anyway. i got break from band

until 2005

coz leonard tan is going for honeymoon and the band is so lame and can't survive without a conductor. another thing. everyone goes straight home after band. well... almost everyone. which is why
SAJC ROCKS.
so there.
now i shall take a break from FM and actually click the publish post button coz it's getting late.
~Tee Liang Shi, Gilman FC (road)sweeper, utility defenseman and. just that.~
at
1:09 AM
0 comments

---
Friday, December 17, 2004
LO AND BEHOLD
hi dudettes and dudes... Blogging for the 1st time here. yeah i cant believe it myself either.haha
anw i really hope the aircon in the bandroom GETS WELL SOON! its like a freakin sauna inside there maan..
come on guys wont u agree?
On a serious note, yes we've said for upteen times abt the musical excellence of our band. actually come to think of it if we have the right aptitude and attitude towards this band that we are in, things will naturally fall in place. there are times when we do the right stuff and not know it..and its like if both the A's fall in place, i dont see why we cant achieve musical excellence. the band competition yr is coming and it'll be really taxing on all of us next year so working hard now will leave us going thru the comp like a breeze. be prepared, it'll be hard on some people next yr..but at the end of it all, its the wonderful memories that we'll teasure as a batch. each batch is unique in its own ways and whatever the outcome may be, its always worth the while.
another serious note k? all the noodles, jellies,pizzas,rice,turkeys,sausages,fishballs and what have you, will have a QUALITY CONTROL session held by me. hahah...those food that fail the test will be dumped. hahaha..just kidding bandies. ok...and please bring some sauces that will enhance the taste or flavour of the food that you are gonna bring on WED. and those dishes that need tongs or large spoons to scoop, bring it la..like abit duhhhhhhhh right? next up hahaa..i think you all will dread this........ Please be reminded that there will be a collection of all the lights-cum-pins-cum-hearts and money collected frm it next week. Dont make my life difficult thanks..haha.
To the soccer guys in band: heyy guys sorry cant play alongside you all anytime soon....didnt know my injury was so bad..i know you guys can still do a great job. since i cant play i'll sacrifice myself as the new pom pom boy on the block..ahahha.
gees..wahh 1st time writing then write so long..ahhah must give face k..read everything!
Rgds
Uncle aka Jason
at
7:38 PM
0 comments

---
Thursday, December 16, 2004
ATTN ALL GUYS & gals(opt)
1.My 1st point regards everyone..those who are not sure with their music or who know that they are weak..pls go down to band room to brush up on ur work before saturday's practice..i assure you..this will make band prac more fruitful.
2.this concerns the guys..upcoming match against tpjcAlumni will be a tough one..so we need to train tmr..to clear up some fundamentals..this requires the whole team to be present at tmr's training session.
Venue:D-toh's Mum's pri sch
time:3pm
Attire:anything but jersey(coz you'll be needing it on sunday)
3.sunday's venue and time will be confirmed on sat after band prac..it will confirm be help in the east..too bad for westerners.
4.sad to say..we've a injured player..our stopper Jason aka Uncle..is suffering from a slight muscle tear..we'll pray for him to get well soon.
to everyone,
before points 2-4 are noticed..pls read pt 1 and do smthg abt it..soccer is our past time..band is our priorty after studies.If u think im serious..well,hell yea i am.
kumz
at
8:13 PM
0 comments

---
Wednesday, December 15, 2004
GFC
While we wait for the next jersey to be designed.
We have a new team update.
The transfer market is currently opened before the school season starts.
SO.....
Secondary 4s have the chance to be selected from the youth system to join us.
Currently GFC has 4wins and 1 loss. Tsk hah.
Anyway Sec4s come down la.
Ok
GFC vs. SAFB
Loss 2-3
Notes: Super dark. Enemy's secret weapons were used in the second half.
Pitch was small, grassless and goalposts were short and an obvious target for bird patrols.
Played in the dark. A match to forget. Nine aside.
GFC vs. LiangShi's Pangsei Friends
Won 6-0
Notes: Another match which was close to swimming.
There was a nice source of free flow milo and teh-ping in the middle of the SRJC pitch. This time no tadpoles however.
Violence exhibited by certain indiviuals while tackling. Ahem. Newcomer JianZhong scored twice.
30 yard free kick scored by youngster TohToh despite a four man wall ahead.
Striker Watson Loke scored his hatrick. If I'm not wrong.
Another match for the taking. Reminder: No poking of balls.
Upcoming matches:
GFC vs. TPJC Alumni
Youngster TohToh:
Aye mates. Ya gotta keep comin' down fer ee matches if not eer mates are gonna dier" in ee Aussy lands! So if ayne wan' pang sei wan mure thime Ihm gonna shoot ye in ee arse. <-- Aussy accent la. Addictive.
TOHTOH hahaha. Chill kids.
at
9:20 PM
0 comments

---
The Next Chapter...
Let me start the ball rolling again...
holidays have been quite fun for me... maybe too much fun and no work at all? and on top of that we have been into band practices regularly. Recently i began to think about our batch. We have grown into a more matured and a closer bunch of musicians. Seriously. My first job to as the then 'president' was to get everyone to settle down as a band after the j2s left. Quite a diff task i suppose. But everything went well till i got to step down. Fortunately and im glad the Sala, May and Jie are really doing a good job as the leaders of SAJCBAND 2004/05 batch. Cheers to u guys. Im so proud of you. Of course our journey in the band doesnt end right now, so to my dearest leaders, cont to GUIDE and LEAD us into the world of musical excellence and everlasting friendship. =]
To jie, cont to create endless music interpretations from the scores and explore every possible ways to shape and express them in a creative and interesting way. and also keep entertaining us with your MOST CRAPPISH rubbish you can think of. haha. EVEN the sec 4s who joined us for practices smile and laugh at your jokes.
Talking about sec 4s, they have been practising with us for past few rehearsals. Show them what SAJCBand is about. Fun and serious work can work together to form a wonderful formulae. That is SAJCBand. Let's hope we can get all the appeals settled and we can gather another bunch of funky and crappish J1 batch next year. LET'S ROCK THE BAND WORLD IN SINGAPORE!!!
Holidays are ending. GO AND FINISH UP YOUR HOLIDAY HOMEWORK PLS! and to the males in the band. START TRAINING FOR NATIONAL SERVICE. and those guys born from june to august, pls register for NS. for more details log on to
www.mindef.gov.sg
Oh well... to my dearest batch of brothers and sisters, we are left with about 5-6 months together in SAJCBand, and bout 10 months in SAJC. Do treasure with what you have right now... the people...our work in band...our fun time together as a batch... the joy and laughter... the scoldings and yelling... im looking forward to next year... although nt really but ive got no choice la...
Guys. Strive hard musically and academically. UP AND ON!!! I LOVE SAJCBAND!!! I LOVE YOU ALL!!! and I LOVE JOEY!!!!!!!!!!!!!!!!!!!!!!!!!!!!!!!!!!!!
SIR LOKE KOK HOE AKA WATSON AKA DEREK AKA JOHNSON and many more...
at
8:45 PM
0 comments

---
Sunday, December 12, 2004
so sorry GFC...
i'am sorry guys sorry that i blew up when you guys just wanted to have some fun...so sorry that was damn stupid of me...but i just could not control it...sorry jian zhong, duan, sala, deon but u were really poking my balls... only can rmb these few guys who were trying to bring me down...so sorry k...
at
6:14 PM
0 comments

---
Saturday, December 11, 2004
SAJCBAND vs LIANG FRIENDs
TohToh here,
Hey ppl your winger is down with the flu bug cause I had an overdose of people thinking of me haha. May not be able to play tml. Can u guys go call everyone up to come for the match. From what I know no one knows much yet.
Meet at Kovan at 2. Liang Shi go tell your friends to be at SRJC at 2.30p.m
Match start at 3-3.30 depending on weather.
Tell the sec 4s to come down with supportors and players all bring boots.
Wear full gear black black black. If possible bring ball and net.
After that wanna watch movie or anything just decide on the spot. Gonna sleep now byebye. hah. Cheers
TohToh.
at
11:02 PM
0 comments

---
Thursday, December 09, 2004
MUSIC
While things really cool down.
"The important thing is to feel your music, really feel it and believe it."
- Ray Charles 1930
"Music is religion for me. There'll be music in the hereafter, too."
- Jimi Hendrix
"Nothing right can be accomplished in art without enthusiasm."
- Robert Schumann
"I still have a lot to learn - about the business, about music, and about myself. Its exciting."
"Onstage I'm the happiest person in the world."
"Don't treat me like a little girl." - Britney Spears
"The best music is essentially there to provide you something to face the world with."
"This music is forever for me. It's the stage thing, that rush moment that you live for. It never lasts, but that's what you live for."
- Bruce Springsteen
For the scoldings that happened recently, take the positive and ignore the negative. Salahuddin Haque and I tend to be harsh esp when we are angry
, for the intentions were for the band to buck up. We apologise for the rudeness crudeness and harshness and hope that things will look up. It was
definately not a nice feeling to scold people.
TohToh.
at
10:51 PM
0 comments

---
Wednesday, December 08, 2004
GFC vs. SAFB
hi dudes,
tie those laces and pull up those socks..coz we've got some tough opponents at last.Alright GFC warriors,we've got a lack of defensive players..but pls welcome our latest winter signing...Jian Zhong...friday's showdown will be held at srjc at 5pm...
the line-up:
the back 5 will be the same..
lim jie(Gk)
andre(LB)
liang shi(LCB)
jason(RCB)
shaun(RB)
with the arrival of our latest signing..the midfield will be altered slightly.
yaoFeng(LM)
Addi(CDM)
D-toh(RM)
Jian zhong(ACM)
the strikers will be our usual:
REdhuwan(LF)
KOKhoe(RF)
i am proud to anounce that marcus fong will be joining me as the co-manager of GFC,as
he will have to be in prime fitness to represent SAJCFC,which we are a subsidary of.
at
7:07 PM
0 comments

---
Tuesday, December 07, 2004
Petrified hamster!!! HAHAHAHA!
By Min
at
12:16 AM
0 comments

---
Monday, December 06, 2004
Guess who again!
Cool mickey dude!
we're actually in need of more female babies.
haha
so send them to me k!
cheers
aloo!
at
9:10 PM
0 comments

---
Sunday, December 05, 2004
Eugene getting whacked before becoming an official member. Good luck my friend. P/S Take note of the gay weasel on the right.
By Min
at
1:11 PM
0 comments

---
Highlight of the evening though this is super blur. Melvyn getting markered for the 2nd time for no whatsoever reason.
By Min
at
1:10 PM
0 comments

---
Winnie's group getting a lil messy.
By Min
at
1:09 PM
0 comments

---
Jie's group. They had full marks at my station!
By Min
at
1:08 PM
0 comments

---
Kok's group! HAHAHAHAHA! Twinkle twinkle lil stars!
By Min
at
1:07 PM
0 comments

---
Huishan's group as all can tell from their poses.
By Min
at
1:06 PM
0 comments

---
Deon's group. Hmmmm
By Min
at
1:05 PM
0 comments

---
See the lil people over there? That's the flute section.
By Min
at
1:04 PM
0 comments

---
The section games. Saxophone, tubes and eupho altogether.
By Min
at
1:00 PM
0 comments

---
Lily and Stuart. I definitely see Peggy in her...
By Min
at
12:55 PM
0 comments

---
The J1 Band
By Min
at
12:52 PM
0 comments

---
Tune In! People people everywhere
By Min
at
12:51 PM
0 comments

---
GFC
Upcoming events for GFC
Hi pimples.
Its Tohtoh from AC Milan. Due to the overwhelming response of people who want to lose, we have now 3-4 matches on our hands. Of course outta these matches, there are tough opponents. We also have decided to humble ourselves and at least lose for once, thus the school soccer team has challenged the band team. For those members who have grown moss on their blossoming butts, its time to lose the flab and hit the track. Remember, 30mins of exercise per day is all you need. So hit those stairs for 30mins and you never know, maybe you could catch Aunty Zoe in action. Btw, try to drag the Jc1s to come and watch or participate in the matches. The line up and pre match reports will be out soon. Watch this space.
Upcoming matches for GFC: GFC vs SAFB (10 dec) GFC vs TPJCalumni(19 dec) GFC vs Liangshi's "PangSei" Friends (12 dec) GFC vs SAJC Soccer (Somewhere next week)
TohToh
at
11:53 AM
0 comments

---
tune in!!
okie sistass and bruddasss.. hahaha
recently chatted with a sec 4 online about our tune in..
well.. she had said earlier that acjc's band was damn fun and all..
BUT.. after going through our tune in..
dRe - i wan my tubists says:
acjc band that good arh?
THIS SEC 4 says:
eyyyyy skip it la!
dRe - i wan my tubists says:
haha
THIS SEC 4 says:
haha. they were nice
dRe - i wan my tubists says:
who were nicer... ac or sa
THIS SEC 4 says:
if its just first impressions, definitely sa
Whoa.. haha.. looks like our hard work paid off.. but it was only the first impression (not saying that it didn't matter, first impressions always matters), BUT lets continue striving for better results in everything we do..
P.S : If anyone knows any available field in the CENTRAL area or west area.. plz notify me.. haha..
how come we are playing tpjc alumni? band members arh?
GO GFC!!
YEAH.. MAN U just won
at
1:38 AM
0 comments

---
Saturday, December 04, 2004
SAJC TUNING-IN
Tuning-in was a blast in my opinion.
hope everyone had fun during mass games and all..
wanna thank everyone!! especially the station masters!!
sorry kumZZZ, had to change your station at the last minute.. thanks dude..
and enruuuuu.. my fellow games ic
sadly, our tuba prospects seem bleak.. sheesh.. the torture of it all.
ANDRE!! - your friendly UO, Games IC , tubists and certified COOL DUDE FROM THE TUBES
at
11:51 AM
0 comments

---
Friday, December 03, 2004
tuning in
sajc band
Hey ya! Cia here..
just wanted to say congrats for the successful tuning in today.. though i didnt stay for the bBQ.. i'm sure it wrapped up well.. HAha.. games was pretty fun la.. stu!
The sec 4s seem very varied (in all aspects).. hah, but anyhows.. they seems rather promising. I anticipate the final intake.. OKie.. that's about it. GoOd job, i think you guys projected the "correct" SAJC image to youR soOn to be juniors - fun, fun and fuN.
at
11:46 PM
0 comments

---
carol & cheryl
For all my ah-boys, ah-gurls, sis-es & bro-es!!!!!
miss us or not??? so long never blog here. but well i'm aware of everything that happens in band okie. hee... well. prom night today. i shall have fun. tuning in today too. u guys have fun okie! i love u guys. and well... yingwen is flying off most probably next sat or sun. latest mon. coz my granny's operation is successfully done and i gotta go back visit her yea. take care peeps. i miss u guys!!!!! *muack*
at
10:39 AM
0 comments

---
Thursday, December 02, 2004
Guess who! no. 2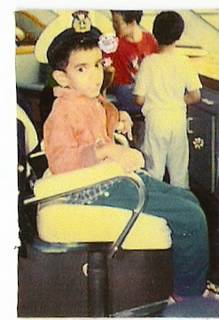 guess who is this?
Quite handsome right!
lol.
at
11:07 PM
0 comments

---
hah! another person who will kill me for this picture..
but.. anyway.
GUESS WHO!!!!
the one on the extreme right with the super big glasses.
cheers,
Aloo
at
11:06 PM
0 comments

---
things to bring!
Hey people, please bring these stuff as the games department would need them tomorrow!
1) Musking Tape/ Duck Tape/ Double Sided Tape.. <-- (in as many different colors as possible)
2)MORE flour and paper plates (no harm as we can use the plates for bbq later)
3)Trash Bags
4)Mentos (of different color, flavours)
5)Smiles! (Nope, its not some kinda sweet, its a facial expression used to enhance enjoyment and enthusiasm)
Anyway, Attire tomorrow!!
Top: BAND TEE (white polo tee)
Bottom: DARK BLUE BERMS/ SHORTS/ BOARDSHORTS
*for games, may wear school PE shorts
Also, please wear shoes and not sandles, slippers.
at
10:35 PM
0 comments

---
Zoo!
it seems nobody has blogged about the zoo outing.

so here goes.
people who turned up: me stuart huimin enru deon kumar andre yingwen marcus tau alicia and angeline.

almost everyone did not abide by the meeting time..
lol.
but there was someone who as especially late on that day,
which in the end, the whole gang decided to ps and head to the zoo without him.
since he is a minor, i shall not reveal his name.
lol.

we pretty much saw all the animals there except the raccoons.
it was quite funny actually
accounting for the fact that

every few minutes

someone would go
"eh look! Air conditioned kiosk! Eh lets take a rest and chill leh!"
ahahhaha.
or
at every enclosure someone who go
"eh mate leh! mate!!!!!"
"how you tell whether its a female or male?!"

hahaa

highlights:
orangutan who flashed at us.
a big orangutan who bullied a smaller one,
resulting in a cold war where
each sat at 2 ends of the enclosure with backs facing each other.

lizards that were lesbians
and can get pregnant just by getting
stimulation from a fellow female

elephants that kept shitting and peeing
into the same water that they were drinking from.
lol

cute meerkats and small mammals.
there were a few, according to Marcus,
that resembled him..
lol.

cats that looked like they were drugged.
an aggressive cat[i can;t remember what]
that we spotted walking to and fro about 10 times continuously
around the narrow confinements of his cage.
the lack of space just drove him mad.

green moldy polar bears

cute, wholesome family of baboons
with super cute heart shaped red butts

water splashing sealions

beautiful white tigers

Rufus the naked mole rat

lions that kept peeing infront of their fellow inmates.

goats that kept knocking their heads against baboon poles.
hahah confinement drove them mad too.

zebras that never stop eating.

and lastly, GIGANTIC crocodiles!

quite a fun day actually!

cheers
Aloo



at
10:16 PM
0 comments

---
taufik won!
Haha, just came back from liangshi's, after watching Singapore Idol. Taufik's cool, yup, he deserves it! Smooooooth. Cool eyebrows too!
Anyway, today's been pretty fun, many things to do the whole day. Haha, that's good that's good. Oh man, woke up too late to go SAJC and too early for TMS. It's quite scary to find the whole saxtion missing too I guess. Hahaha. I'll be early for band practice. I'll be early for band practice. I'll be early for band practice. I'll be early for band practice. I'll be early for band practice. I'll be early for band practice. I'll be early for band practice. I'll be early for band practice. I'll be early for band practice. I'll be early for band practice. I'll be early for band practice. And anyway, I think we all had fun in temasek today. WE'RE SO COOL! Hahaha. Think music and have more fun. Oh yes!
Anyone wanna watch shutter and sit beside huimin tomorrow!?
Min
at
1:05 AM
0 comments

---