Wednesday, November 05, 2008
TUNE IN 2008
Hello band!
TUNE-IN 2008
Where: ST ANDREWS SCHOOL, VILLAGE BAND ROOM
TIME: 9AM- 3PM (TENTATIVE)
SO.. BE THERE OR BE SQUARE!
AND START SPREADING THE WORD NOW!
* please note the change of date due to grad nights and other college having tune-in on the same day
-eric
at
4:50 PM
5 comments

---
Thursday, October 16, 2008
THE HORN SECTION REIGNS
Thursday, October 16 2008.
T
he end of the year didn't see St. Andrew's Junior College being hit by an earthquake but a violent eruption of joy and pride as a group of musically inclined individuals emerged with victorious results, soaring beyond all possible Richter scales.
These students after being highly demoralised with effect of the annual Common Test, brushed aside their self-empathy and rose on their feet. Now they hold their heads high with no less than A's and B's for the 2008 J1 Promotional Examinations, sustaining the legacy left behind especially by senior graduate Nicole Oh who scored a sweet 90 points in the GCE A Levels.
When interviewed, part time pastor/ proud ex section leader, Jeremy Tan cited "Praise the Lord" while James Wong suggested "We study with them what.. No wonder" while a mysterious freckled senior could not stop yelling hysterically "WOOOHOOOO OWNAGE!!!!!!!!!"
Nonetheless, these young individuals named Joel Cheong, Yi Ling and Belinda deserve an ovation for nothing less than a magnificent clean sweep.
at
4:45 PM
0 comments

---
Friday, October 10, 2008
because we can!

A SPECIAL SHOUTOUT TO SAJC HORN SECTION
TO THE J1S,
COME ON SOLDIERS LETS DO SOME AMAZING MIND-BLOWING PROJECT WORK THAT WILL DELIVER THE A'S!!!!!
TO THE J2S
, THE A'S ARE DELIVERED WHETHER OR NOT WE WANT TO, SO WE WILL AND MUST BE THE BEST SECTION ALWAYS, STUDY HARD PLEASE, SUCCESS IS WITHIN REACH, STAY SANE AND LETS HAVE ANOTHER SECTION OUTING SOON KKKK AND THIS TIME STAY OUT ABIT LONGER AT CLARKE QUAY AND NOT ORDER BITTER, MONEY-RIPPING EXPRESSOS AT TCC! I LOVE YOU GUYSSSSSSSSSSS!
at
7:58 PM
0 comments

---
Friday, September 19, 2008
Bye bye prelims!
Hope everyones still alive from all the mugging =)
Anw its just 44 more days! Press on ppl! YOU CAN DO IT!
Dont worry bout the prelims. Whats done is done. Focus on As! =)))
All the best in ur mugging ppl!
Not forgetting the j1s, all the best for promos! (((=
at
11:59 PM
0 comments

---
Friday, August 15, 2008
ovation for j1s (:
hello hello this is farah(:

i wanted to thank the j1s for a great band dinner,
especially to the creative directors adilah and grace,
and to my lovely horn section juniors!

you guys must be exhausted from all the meetings
rushing here and there for deco, doorgifts, music, games yadayada
amidst the tide of schoolwork, assignments and such.
everything's really so appreciated!
i loved the choice of music especially artic monkeys, panic at the disco and ok go,
the dance from the 3 dancing queens. (super cute!)
and the concept of the mugger kit!
okay, here are some photos!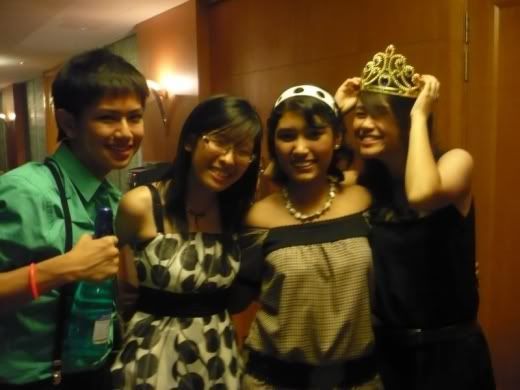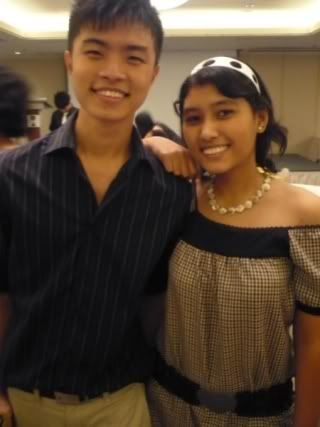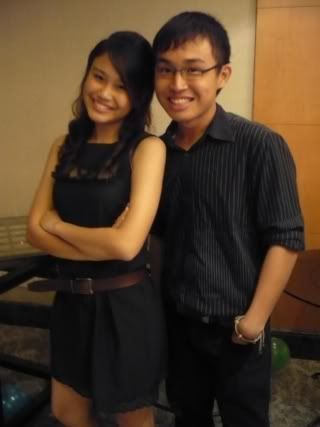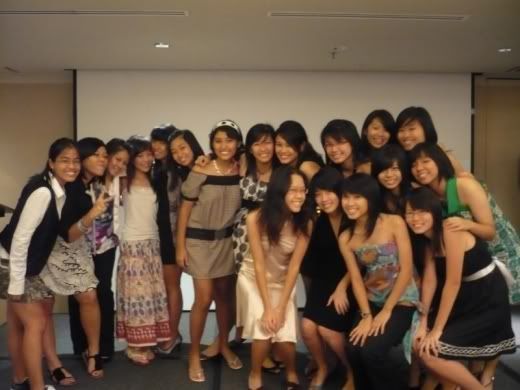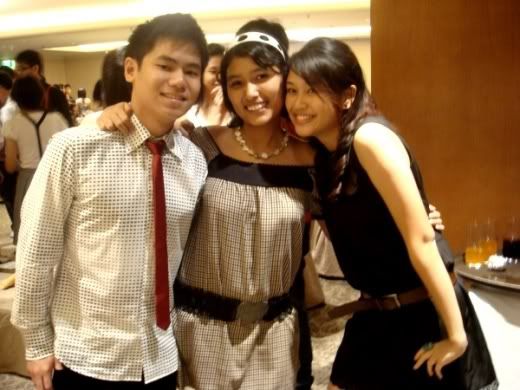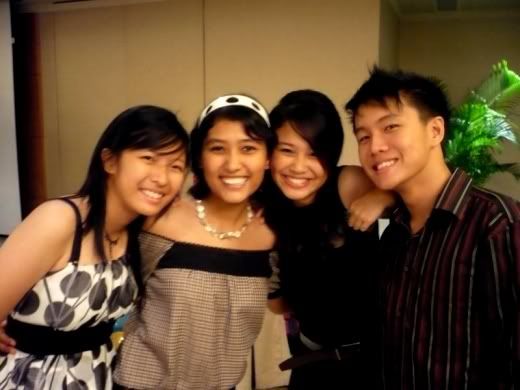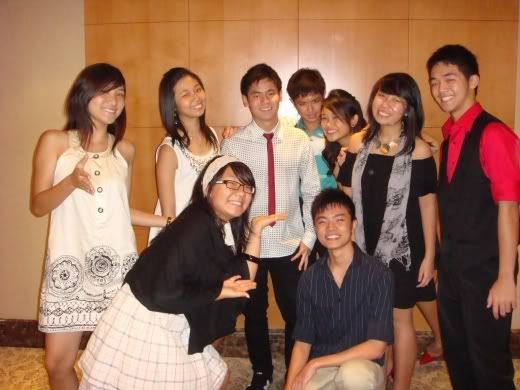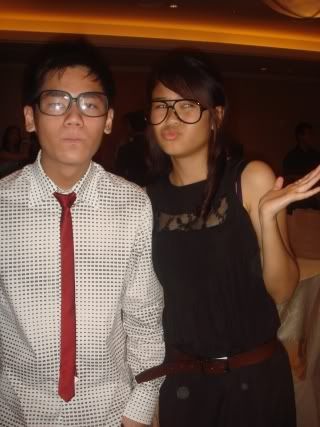 now that there's a sense of closure to my stay in sajc band,
i really want to encourage my batchmates to study really hard
cos we'll be out of sajc in 2 months!
to the j1s,
the stress will pass,
promos will pass,
late night syf practices will pass,
band dinner will pass,
and you'll be out so soon before you know it!
study consistently so you wont panic in j2
and strive to make nothing less than excellent music.
love,
farah(:
at
11:14 AM
0 comments

---
Thursday, August 14, 2008
NTU Symphonic Band
is holding their annual concert on
24th Aug,5pm,VCH
Repertoire:
Aurorae
Fantillusion
El Camino Real
Variations from the Northern Sea
Pilatus
Heaven's Light
Indiana Jones
Shichi-Go-San
tickets are priced at

$12

. For orders above 10, tickets will be sold at a discounted rate of $10 each.
Pls lend them your support!! :)
at
10:21 AM
0 comments

---
Saturday, August 09, 2008
After a looonnnnng hiatus, retarded horn pics are back! I know you want em =)
More to come soon! I know you cant wait. =P
at
10:17 PM
0 comments

---
To my dearest batchmates
Hey everyone! This is the ever popular Pastor Tan here. :D
The band dinner held on the 8th of August 2008 at M Hotel was probably the last official band event that we'd ever take part in and yes, it was really a memorable and even emotional night for us. Kudos to the JC1s for making it all happen.
Anyway I'd like to take a moment to reiterate and add to what Mr Glosz spoke about towards the end of the dinner. Our 2 years in this band has really been about the nurturing and building of friendships (and relationships for some) through our common passion for music. Throughout this time, we've gone through thick and thin together and the success that we've had is testament to the bonds and teamwork present in our batch. I will miss those times.
During band dinner, the gifts that were exchanged, pictures that were taken and dedications that were made reflected how much each of us are going to miss and cherish this band. Leaving will be tough.
I'd like to thank those who put in the effort to prepare a momento for me to encapsulate my memories. I do appreciate it a lot and must apologise for failing to do something similar for you guys; never really been good at such things. However, there is another reason why I did not prepare anything. It wasn't because, being a freeloader, I was trying to be some kind of stingy bastard :P, but simply because I rather not treat this as goodbye. 
Having gone through so much together, let us continue to keep in touch and even have regular batch meetings for many years to come. It would be too great a waste if we didn't. The bonds that we have forged deserve to live past its superficial 2 year shelf life and it is my sincere hope that together, we can make this last.
Treasuring the friendships,
-Jeremy
We were strangers, starting out on a journey 
Never dreaming, what we'd have to go through 
Now here we are, and I'm suddenly standing 
At the beginning with you


at
8:34 PM
1 comments

---